Eugenia Hunt's advice on having a happy marriage
[From Eugenia's steno pad dated November 2, 1952. The photo is from the 1940s ~ Sperry Hunt]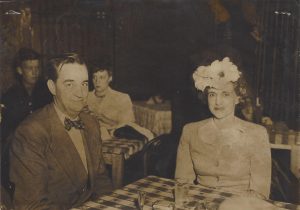 Marriage is a  remarkable institution. It's full of more fun and trouble that you can imagine. But if you make up your mind to have more fun, you'll have less trouble.
Make it your business to keep him happy and you know what[?] He'll make you happy. Worry him good and plenty and you'll reap your reward.
That's my best advice.
[Click below for scan.]